Club Clé France: Property Surveys

When looking for a property for sale in France we guide you through the buying process and give you the best advice possible so you can make the right decisions and buy the french property that fits your requirements.
However sometimes after viewing a property you may find you want a bit more of a detailed look at before buying; 'that crack in the wall' or the feasibility of a renovation project may be on your mind.
In France 'English' style structural surveys are almost unknown, there is not even a word for 'surveyor', the nearest being 'Expert de Batiment'. But if a client feels the need for a good old fashioned – 'Structural Survey' we recommend...
this is when we recommend Nick Warner of "Wellesley House Surveying".
Based in Brittany but covering the entire north-west of France, Wellesley House Surveying is the trading name for Nick Warner, a qualified independent surveyor. Nick qualified as a Technical Building Consultant & Surveyor in the West of England at the end of the 1960′s. He was employed as a Local Government Building Inspector for some years and then moved into private industry and worked for major house building contractors in Gloucestershire.
Nick can help with everything from 'English style' pre-purchase surveys to advising on renovation costs.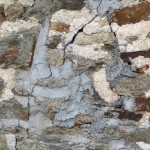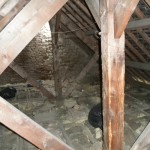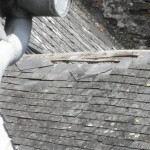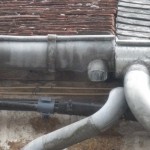 Poorly repaired walls :      Loft Inspections      :    Missing roof ridges    :       Poor guttering     :
After buying and renovating his first holiday home in Brittany in the mid 90s, Nick moved permanently to France soon after, where he renovated an old farm 'from scratch' carrying out most of the work himself.
His technical experience of older properties has been enhanced by this experience of 'real work' on types of construction rarely seen in Britain. He is, therefore, well qualified both by examination and practical 'hands on' experience to survey older French properties, benefiting our clients with a practical evaluation of their proposed purchase of their 'dream house in France'.
Use the Enquiry form above to contact Nick for more information.
The information that you give and that we obtain through you using this website may be used by this Company and by our partner companies only for purposes in connection with your use of this website and for marketing activities of this Company and partner companies. By using this site you confirm your consent to this. If you do not want to receive any marketing information from this Company and/or our partner companies then please notify us.
For everything you need to know about French property for sale visit www.clefrance.co.uk