Club Clé France: Stag Mortgage and Insurance services
We are proud to work in partnership with STAG Mortgage & Insurance Services. Tim Durkin is your specialist contact in this British owned and managed company.
Why not contact Tim today:
Whether you have found the perfect French home for sale or still looking at the options for buying French property Cle France and Tim Durkin at Stag Mortgages and Insurance Services can help you to find the best solution to make it happen.
Raising the finance to buy your dream property in France can be achieved from various French and euro loans and mortgages available. However for those of you who live in the UK and also already own a property within the UK, dealing with Tim at 'Stag Mortgages' may be a much more attractive option than a French mortgage.
If you couple this with the added peace of mind to deal with this at home, within the UK and in your own language then Tim at STAG Mortgages could be your best option.
STAG Mortgage & Insurance Services, is a wholly British owned and managed company; fully qualified and licensed by the UK Government Financial Conduct Authority (Our Ref: 450790).
They are able to work on your behalf with almost all UK High Street Banks, Building Societies and some specialist mortgage companies as well as a selection of the top loan companies, to get you the very best deals available for your circumstances.
If the advantages of dealing with lenders that are household names that you are fully familiar with; with Low Fees coupled with the lowest interest rates in living memory is right for you, then STAG Mortgages is your way forward.
Very often the most cost effective way of funding your purchase would be to raise money against your own home, but this would be dependent upon your current circumstances and existing mortgage. If this is not practical then Tim can look at other alternatives for you.
Tim will take the time to fully explain the whole process to ensure you understand what is happening at every stage, while he deals with all the boring bits, and you gain all the benefits.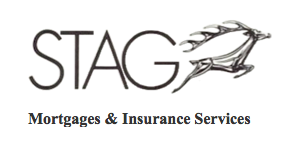 STAG Mortgages do not charge you anything for their mortgage services; they are paid by the lender should they subsequently complete a mortgage on your behalf.
There may be a charge for other financial arrangements, but it would only be with your prior knowledge and agreement and only payable if your application is successful.
If you feel these services would be of benefit to you please do feel free to contact Tim direct using the form below, leave your contact details and he will be happy to ring you to discuss your options.
The information that you give and that we obtain through you using this website may be used by this Company and by our partner companies only for purposes in connection with your use of this website and for marketing activities of this Company and partner companies. By using this site you confirm your consent to this. If you do not want to receive any marketing information from this Company and/or our partner companies then please notify us.
For everything you need to know about French property for sale visit www.clefrance.co.uk