Just imagine if YOU could forecast the exchange rate?
No one can do that of course but being well informed is a good start and knowing the events coming up that may influence the exchange rate may help you with your planning.
The latest quarterly currency market forecasts from the international money transfer experts, FC Exchange, are now available. The reports are essential reading for anyone buying or selling a property, in fact anyone making international money transfers.
The currency markets will always fluctuate, but last year saw unprecedented levels of volatility. The currency forecasts review the factors that have contributed to the uncertainty we have seen and look ahead to the issues that could affect currency markets in the next quarter and throughout 2017.
Grab your Free Report here...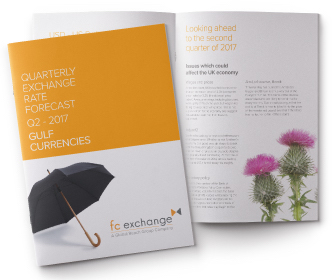 Do you want more information ?
So if you need to buy or sell sterling and would like to be kept up to date with all the latest data releases and exchange rate movements then feel free to contact myself Ben Amrany. If you are buying or selling a house in France we will make sure your monies are in the right place at the right time, we work hand in hand with you and Cle France.
For more information on the currency service I can provide please feel free to contact myself...
Ben Amrany from FC Exchange follow this link or phone and ask for myself and quote "Cle France" on 020 7989 0000.
You may contact me directly using this form (click here) with your requirement and I will explain the options that are available to you in getting the best exchange rate.

For everything you need to know about French property visit www.clefrance.co.uk